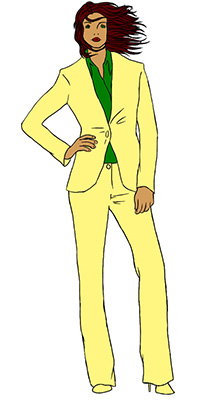 At Dove's Corner, we get the word out! Please visit our design book and tell us which design you like. Remember all designs are able to be altered. Don't like the tree? Look in the clipart and tell us what you do like. Email us or call us with the design number you like i.e. QRL-13.

To give you a quote we will need the Number of shirts you are ordering and size of the shirts you would like. The color of the shirts you want and if you desire 50/50 cotton/poly or 100% cotton. Anticipate adding $1.00 if you want a design or writing on the back. If there is more than 3 sentences, please know a typesetting charge will apply.

We carry School Flags, so please ask if we have yours!!! Need bulk items for promotional advertisement? You've come to the right place!!

Ask us about pictures on shirts, cups or other custom items, we do that also!

We also make custom shirts that you design. Below are some examples. We do not replicate other peoples shirts because of copyright laws. You can fax your ideas to us at (225) 654-5951.
Dove's Corner Order Form (pdf)
Click to Download